Kiosk Manufacturer Association About
Pictured above is ADA Committee Chairpersons in Washington D.C. meeting with U.S. Access Board David Capozzi.
Introduction
The Kiosk Manufacturer Association or KMA is a global organization focused on best-in-class self-service technology for all customers and employees. We are focused on ADA, Accessibility, and EMV in the legislative arena. We monitor and are involved in Canadian and EU standards. Information on ATMs is another. Standards such as UL, ANSI, ABA (architectural), WCAG and VPAT are other examples. Over 30 sponsors representing the largest kiosk providers comprise the KMA. We are funded by those companies for the benefit of developers, resources, and client companies interested in self-service, kiosks, digital signage, thin client, internet terminals, and POS self-order systems. Management is based in Denver, CO, US. Visit our news site at  https://kioskindustry.org
Upcoming – Visit us at the National Restaurant Show in May in Chicago. Visit our page on NRA site. We'll be in the Tech Pavilion in booth 6475
For more information email

[email protected]
Management & History
The KMA or Kiosk Manufacturer Association is managed by Craig Keefner. Craig has been in the self-service kiosk industry for almost 30 years. His first projects were for Hallmark, Target Stores (Club Wedd Bridal Registry kiosks) and Gift Certificate Center. Prior to that Craig worked on the original check-in kiosks for Northwest Airlines. Craig served as Executive Director and Founder of the original kiosk association which was an offshoot of the original kiosk site — kiosks.org. In 2014 with the urging of kiosk companies for a dedicated kiosk association the kioskindustry.org website was launched (with notable initial funding by Sitekiosk). In 2018, it was decided to move all kiosk association information to kma.global.
The genesis of the kiosk association dates back to July 1994 and the Usenet "Big 8" newsgroup comp.infosystems.kiosks which began with Arthur of Los Alamos as moderator who retired and handed management over to Craig. We are approaching 30 years and we still have the initial kiosk report created by the Los Alamos Laboratory.
Trivia — Craig began his programming career doing Eden for ADP Hollander (auto parts lookup for salvage yards). The original CD app used IIS, Perl and Oracle stored procedures.  In the process, IIS would make a call to the CD via DOS API to give you an idea of the technology back then (1995).
Regulatory Focus
A large focus for the kiosk association is promoting regulatory compliance of all types. The largest segment is UL or Underwriters Laboratory and FCC/CE.  Kiosks incorporate many devices and higher quality kiosks will always utilize qualified components.
Accessibility in self-service isn't just your check-in kiosk at the hotel.
It extends to employees for example at point-of-sale.
EV charging stations are another. We participate in ANSI workgroups and sponsor those working groups for example.
Architectural considerations and placements of self-service technology. These are the most often litigated situations.
Privacy considerations for personal and payment data.
Accessibility is a large focus (see committee below along with PCI compliance.
Accessibility & ADA Committee
Nicky Shaw
US Operations Manager at Storm Interface
Chairperson – LinkedIn Profile
As US Operations Manager for Storm Interface, Nicky is responsible for the development of Storm's US customer base. She has special responsibilities to inform and support system specifiers and designers working to achieve more accessible kiosk deployments. Her initiatives within the kiosk design community have successfully engendered a belief and determination that accessibility can be achieved without compromise or detriment to the kiosk design ethos or concept. Nicky has been a passionate and long term campaigner for improved accessibility to Information and Communication systems deployed in public spaces. Her recent initiatives have included provisions to ensure that those responsible for specifying and deploying self-service technology are made fully aware of their legal responsibilities at the time of purchase. This initiative includes provision of education and information to kiosk manufacturers during the contractual RFI and RFQ process. Nicky understands the importance of accessibility and the struggles faced by the self-service industry in trying to achieve compliance. She is looking forward to working on the KMA Accessibility Committee to help facilitate an understanding of the state & federal regulations.
Michael O'Hare
Co-Chairperson
Mike has been designing, developing, and testing products for accessibility and usability for over twenty-five years.  He has experience in industrial design and user interface design. Mike has designed fully accessible solutions for airline, restaurant, and healthcare kiosks.Mike has presented to the United States Access Board and at the CSUN Conference on Technology and Persons with Disabilities. Mike received his M.S. in Management with a Concentration in Human Computer Interaction from Rensselaer Polytechnic Institute and his B.F.A. in Industrial Design from the Rochester Institute of Technology. He is the recipient of several patents.
Oscar Rozo
Senior Manager, Standards & Regulatory Compliance
LG Electronics USA, Inc. – LinkedIn Profile
A long-standing commitment to bettering people's lives – regardless of their age, understanding of technology or any physical challenges they may face – serves as the foundation for LG's consumer innovations. LG continues to work hard to maximize the usability of its advanced products and services, consulting with diverse users and leveraging its tech and design know-how to ensure that all of its solutions are as accessible as possible.
LG Electronics is spotlighting its continuing commitment to sustainability at CES® 2023, showcasing its ESG (environment-social-governance) vision and its latest impactful innovations in an exclusive exhibit dubbed the Better Life for All zone, which consists of three unique sections: For the Planet, For People and Our Commitment. For People, showcases LG's efforts and achievements in product and service accessibility. These include the development of product manuals incorporating voice and sign language guides and the implementation of accessibility features – such as voice recognition, voice instruction, and motion-detecting sensors – in a wide range of products.
LG will continuously put our best efforts to develop new technologies, adding additional features and improving functionality to serve those with a wider range of abilities and disabilities.
---
Past Chairpersons
Peter W Jarvis
Senior Executive Vice President at Storm Interface
Chairperson — LinkedIn Profile
As one of the founding directors and shareholders, Peter joined Storm Interface in 1986. He was and remains a key member of the team responsible for the development of highly responsive human interface devices for use in demanding or hostile environments. Working closely with the Trace Research and Engineering Center at the University of Madison Wisconsin, Peter instigated the adaptation of Storm's proprietary technology to create a range of highly tactile and audible system navigation devices. Those devices have set the benchmark for assistive technology products and are accredited by the RNIB under their 'Tried and Tested' program. Peter is an advocate for practical and viable solutions to deliver improvements in accessibility. He works with the world's leading system manufacturers, retailers, QSRs, healthcare providers, hospitality companies, airlines, and government agencies to raise awareness of the needs and rights of those with disabilities. To facilitate improved access to information and services Peter continues to campaign for clear, concise, and consistent guidance for system designers, manufacturers, and deployers. From 2018 to 2020 Peter served as co-chair of the KMA Accessibility Committee. In 2021 Peter accepted an appointment as chairperson for that committee.
Editors Note:  Peter Jarvis has been instrumental in the formation and direction of the KMA Access Group. He continues to provide input and direction as requested and has made an invaluable contribution to accessibility as a whole.  
Founding Chairperson and Past Co-Chair – Laura Miller – Laura is the corporate business development manager for Vispero, the world's leading assistive technology provider for the visually impaired.  Laura is a kiosk industry expert, working to make kiosk deployments accessible for all. Thank you Laura!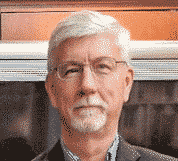 Past Co-Chair — Randy Amundson – formerly the Technology Manager and Chief Accessibility Consultant for major kiosk and retail fixture company. Randy's detailed knowledge of current regulations provided a unique overview and perspective for the KMA.
ADA Committee Composition
PCI EMV Committee
The KMA maintains a strong posture in the PCI SSC having participated as member
EV Charging Infrastructure
The KMA is a sponsor of the ANSI EV Workgroups and sits and contributes on three working groups. The draft for EV infrastructure by ANSI is expected to be released for public comment in March 2023.
Articles of Organization
Here are the current articles of organization as of Feb 2022
ADA 211111 Accessibility Committee Articles of Association-compressed
Industry Participation
Organizations we are members of and/or participate and work with.
Addendum
Participants for the initial Current and Proposed Accessibility Guide include (in no particular order):
The United States Access Board
Storm Interface
Olea Kiosks, Inc.
Frank Mayer and Associates, Inc.
KioWare
Vispero
KIOSK Information Systems [KIOSK]
DynaTouch
Tech For All Consulting
MimoMonitors
Pyramid Computers
PROVISIO (Sitekiosk)
The Paciello Group
NCR Dundee (Phil)
RNIB
Tommy Hilfiger
New York Mets
VMware (Sheri Byrne-Haber)
YUM Foods
Lilitab (iPad)
---
Archives and Orphans