About KMA
KMA is a global, cause-based, not-for-profit organization focused on better self-service options for all types of customers and employees through a self-service machine and information technology (IT). The Kiosk Manufacturer Association leads efforts to optimize self-service engagements and engagement outcomes using information technology such as kiosks.
The
Kiosk Industry Group
aka the Kiosk Association acts as professional news and marketing for the kiosk and self-service industry. We are funded by those companies for the benefit of developers, resources and client companies interested in self-service, kiosks, digital signage, thin or internet terminals and POS systems. News about the industry and by the industry that is relevant to companies looking to utilize self-service, and companies which assist in doing just that (hardware, software and application).The kioskindustry website promotes the general industry via news and information and we have been doing this since 1995.
We work with multiple organizations and we are a dues paying member of the National Retail Federation.  We will be exhibiting at the NRF Big Show in January 2019 in Booth 1725.We are based in Denver, CO, US.
Kiosk Regulatory Advocacy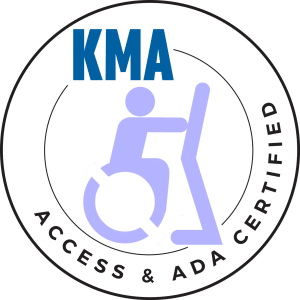 Members of KMA have a strong interest in standards like ADA, EMV, HIPAA, UL, and many more.  We have an ADA committee with an ADA Working Group and we work towards being a standards-based association.We meet and communicate with the
U.S. Access Board
in Washington annually and review all types of the newest accessibility devices.
Accessibility and ADA Committee:
Accessibility and ADA Chairpersons
Accessibility and ADA Working Group:
Assistra Technology
URway Holdings
Contributor – ATMIA
Contributor – ETA