Kiosk Manufacturer Association About Us
The Kiosk Manufacturer Association or KMA is a global organization focused on best-in-class self-service technology for all customers and employees. The Kiosk Manufacturer Association focuses on ADA, Accessibility, and EMV in the legislative arena. Over 30 sponsors representing the largest kiosk providers comprise the KMA. We are funded by those companies for the benefit of developers, resources, and client companies interested in self-service, kiosks, digital signage, thin client, internet terminals, and POS self-order systems. Management is based in Denver, CO, US. Visit our news site at  https://kioskindustry.org
Articles of Organization
Here are the current articles of organization as of Feb 2022
ADA 211111 Accessibility Committee Articles of Association-compressed
Industry Participation
Organizations we are members of and/or participate and work with.
Kiosk Regulatory Advocacy
Members of KMA have a strong interest in standards like ADA, EMV, HIPAA, UL, and many more.  We have an ADA committee with an ADA Working Group and we work towards being a standards-based association. We meet and communicate with the U.S. Access Board in Washington annually and review all types of the newest accessibility devices.
Our initial mission is to:
Clarify the many existing published standards, both U.S. and International as they pertain to self-service. We also help provide an achievable self-service framework for new accessibility options including unlegislated standards such as Voice Command.
ADA and Accessibility Direct Partner
Accessibility and ADA Committee
Accessibility and ADA Chairpersons
Peter W Jarvis
Senior Executive Vice President at Storm Interface
Chairperson — LinkedIn Profile
As one of the founding directors and shareholders, Peter joined Storm Interface in 1986. He was and remains a key member of the team responsible for the development of highly responsive human interface devices for use in demanding or hostile environments. Working closely with the Trace Research and Engineering Center at the University of Madison Wisconsin, Peter instigated the adaptation of Storm's proprietary technology to create a range of highly tactile and audible system navigation devices. Those devices have set the benchmark for assistive technology products and are accredited by the RNIB under their 'Tried and Tested' program. Peter is an advocate for practical and viable solutions to deliver improvements in accessibility. He works with the world's leading system manufacturers, retailers, QSRs, health care providers, hospitality companies, airlines, and government agencies to raise awareness of the needs and rights of those with disabilities. To facilitate improved access to information and services Peter continues to campaign for clear, concise, and consistent guidance for system designers, manufacturers, and deployers. From 2018 to 2020 Peter served as co-chair of the KMA Accessibility Committee. In 2021 Peter accepted an appointment as chairperson for that committee.
Nicky Shaw
US Operations Manager at Storm Interface.
Co-Chairperson – LinkedIn Profile
As US Operations Manager for Storm Interface, Nicky is responsible for the development of Storm's US customer base. She has special responsibilities to inform and support system specifiers and designers working to achieve more accessible kiosk deployments. Her initiatives within the kiosk design community have successfully engendered a belief and determination that accessibility can be achieved without compromise or detriment to the kiosk design ethos or concept. Nicky has been a passionate and long term campaigner for improved accessibility to Information and Communication systems deployed in public spaces. Her recent initiatives have included provisions to ensure that those responsible for specifying and deploying self-service technology are made fully aware of their legal responsibilities at the time of purchase. This initiative includes provision of education and information to kiosk manufacturers during the contractual RFI and RFQ process. Nicky understands the importance of accessibility and the struggles faced by the self-service industry in trying to achieve compliance. She is looking forward to working on the KMA Accessibility Committee to help facilitate an understanding of the state & federal regulations.
Jim Kruper
President of KioWare
Vice-Chairman – LinkedIn Profile
KioWare is kiosk system software for Windows, Android, and Chrome OS. KioWare creates a secure and accessible kiosk environment. We strongly believe that our success in the marketplace is due to our high commitment to customer service, which means many things to us. We pride ourselves on listening to our customers and turning their product requests into new features. Our efforts will always focus on improving the product and providing excellent customer care.
---
Past Chairpersons
Founding Chairperson and Past Co-Chair – Laura Miller – Laura is the corporate business development manager for Vispero, the world's leading assistive technology provider for the visually impaired.  Laura is a kiosk industry expert, working to make kiosk deployments accessible for all. Thank you Laura!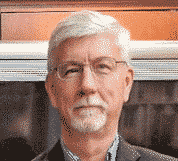 Past Co-Chair — Randy Amundson – Technology Manager for FMA. Randy's detailed knowledge of current regulations provided a unique overview and perspective for the KMA. Randy continues to participate in our free-to-join Working Group as well as the KMA ADA slack group (24 participants and also no cost to join).
---
History
A little historical look back to 2018 and our first meeting with the U.S> Access Board.  Photograph from 2018 prior meeting in Washington, D.C..
Participants for the initial Current and Proposed Accessibility Guide include (in no particular order):
PCI Standards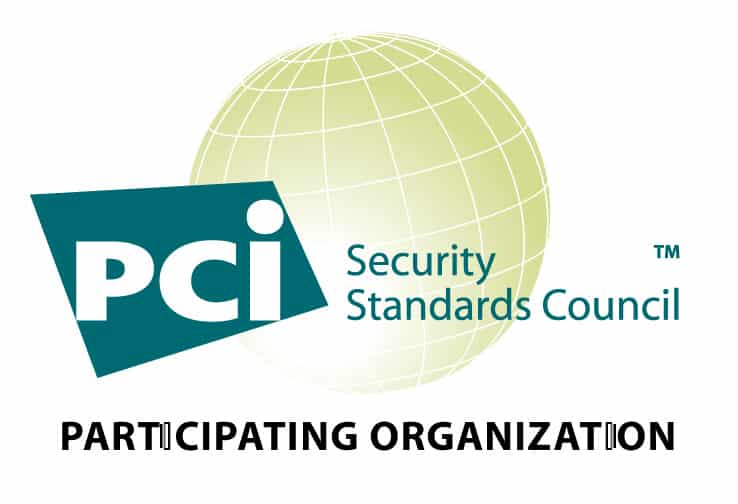 The KMA is a participating organization with the PCI Security Standards Council. In the fall of 2020 we hope to create a new Special Interest Group (SIG) focused on unattended transactions.
PCI EMV Committee
Initially, we will publish EMV/PCI update for Self-Service to begin cataloging current status and trends and solutions.
---
Archives and Orphans